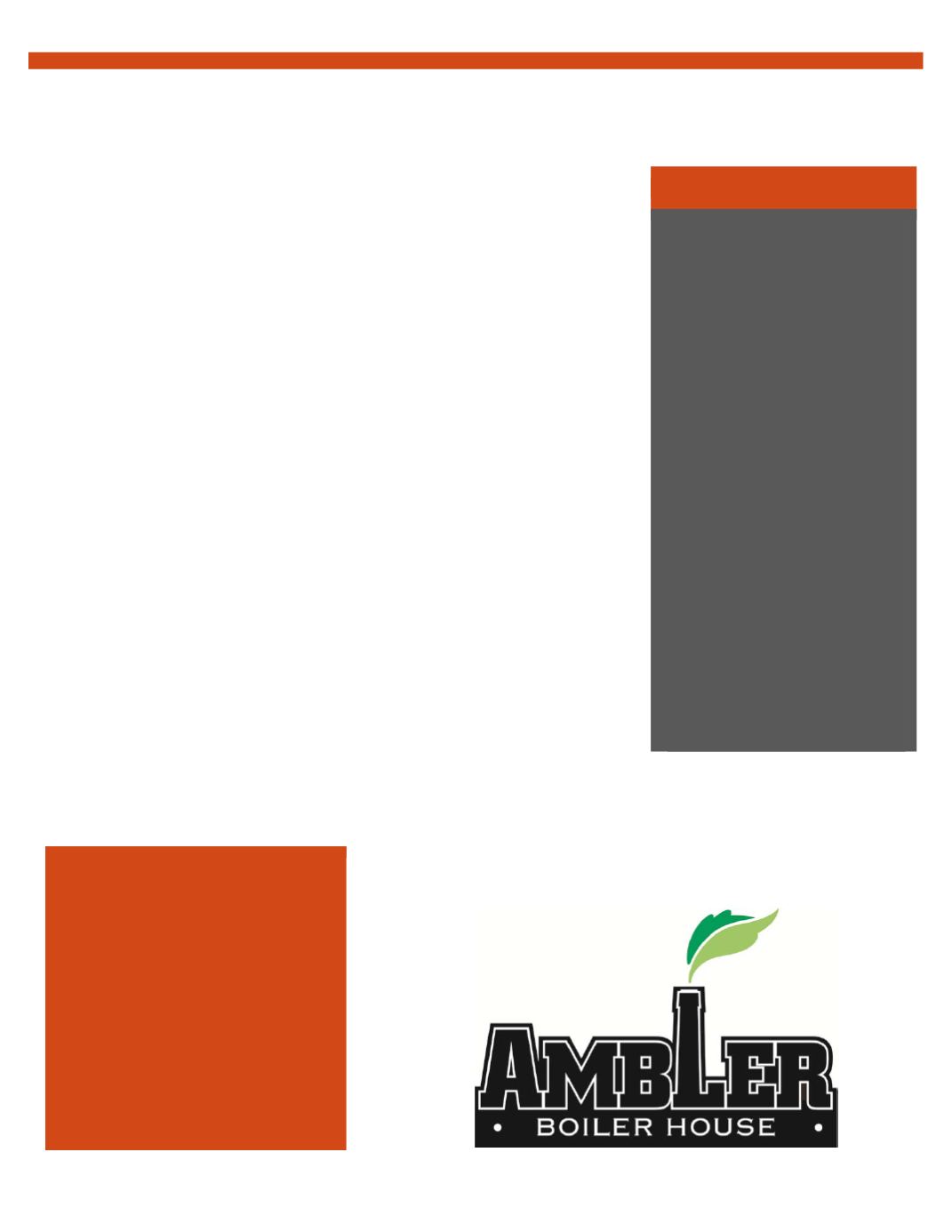 THE NEWS‐CASTER QUARTERLY NEWS 4TH QUARTER 2013 | 
We have a lot of activity in the 
building over the next few 
months!  We understand that 
there may be some distractions or 
disruptions due to everything that 
is happening in the building and 
we sincerely apologize for any 
inconveniences that this may 
cause.  Your understanding and 
patience over the next several 
months is greatly appreciated!   
We would like to thank everyone 
for contributing to our website 
and allowing the use of your 
logos.  A website about the 
Ambler Boiler House would be 
incomplete without the inclusion 
of those who make it a true green 
We would like to welcome any 
contributions to these quarterly 
newsletters.  If there is a topic or 
question for the FAQ that you feel 
everyone would benefit from, 
please let us know.  We would 
also love to include anything that 
you are doing internally that you 
would like to share with the 
OPINION
program for the building.  
for any tenant to use; you 
client meetings, going to 
lunches etc. As a transit 
certified building, we want 
How many people would 
consider using public 
transportation if we had a 
Car Share program 
available at the 
building